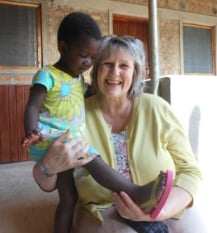 Welcome to Our World
Following her years of experience visiting some of the poorest countries around the world, Georgina Varney (left) has created and developed a variety of global workshops to encourage children to explore the realities of daily life for many in our world.
These interactive workshops allow the children to take part in a variety of activities that encourage them to see themselves as 'global citizens' with a responsibility to others around the world.

♦ Quote from NATIONAL CURRICULUM IN ENGLAND
Purpose of study: A high-quality geography education should inspire in pupils a curiosity and fascination about the world and its people that will remain with them for the rest of their lives. Teaching should equip pupils with knowledge about diverse places, people, resources and natural and human environments, together with a deeper understanding of the Earth's key physical and human processes.
♦ WORKSHOPS FOR AUTUMN AND CHRISTMAS




Contact us here to find out more, or visit our Workshops page here

♦ We
also have an extra Christmas Workshop
Christmas Around the World 2 If aliens landed at Christmas how would we explain our Christmas traditions to them? Take a visit with them to Greece, Philippines, Ethiopia, Guatemala and Alaska … what happens there?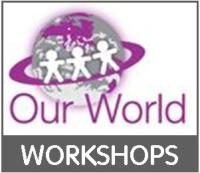 Find out more about these workshops by clicking right or on the Workshops tab at the top of this page.